I am brining you babes an AMAZING and healthy avocado chocolate mousse recipe! This recipe has changed my life and I am so happy I found it.  While I love a super yummy and chocolatey dessert it's not always the healthiest of options.  That's why this avocado chocolate mousse recipe is the perfect alternative, and in my opinion, it tastes even better than a regular chocolate mousse. This is so easy to whip up and just what I need when I am craving a sweet treat but still want something healthy. Another huge plus is that my whole family loves it!  Below you will find the full recipe and step by step instructions.  If you babes give it a try let me know what you think!
Sweet Chocolate Avocado Mousse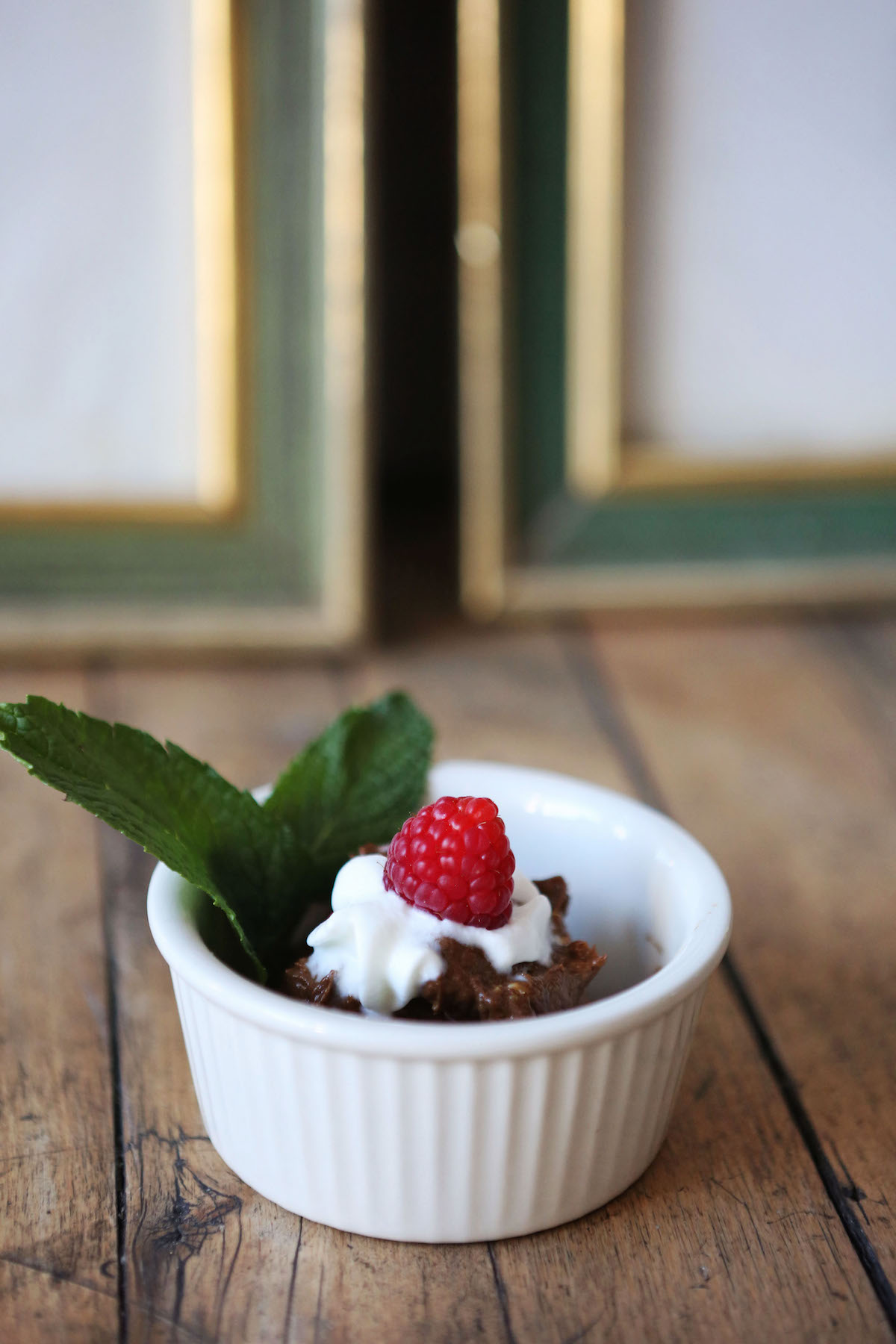 Ingredients
-1 ripe avocado, peeled & pitted
-2 tbs. raw cacao powder
-1 packet of stevia
-2 tsp. agave
-¼ tsp. vanilla extract
-Dash of cinnamon
-Pinch of salt
Instructions
Add all ingredients into a food processor or blender and mix until smooth.  Serve in your favorite dish and garnish with mint!