Trust me when I say that my whole life is in my purse. I am always on the go and I really do carry EVERYTHING I would ever need in my bag. I always carry the obvious daily essentials like my keys, wallet and phone but I'm going to give you babes a little insight of what else is in my bag.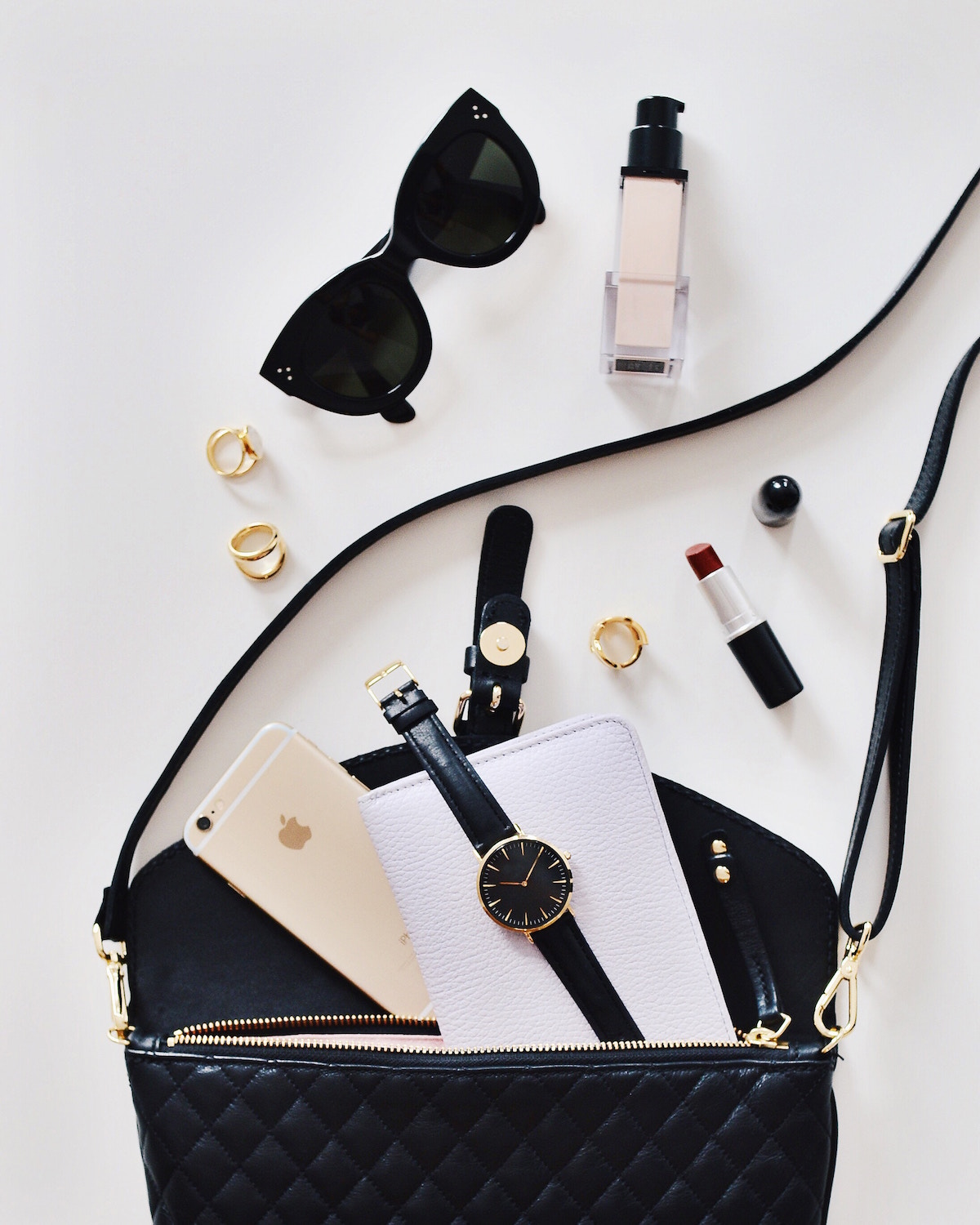 I always make sure I have a notebook and pens in my bag.  I constantly have a million things running through my head, so I like to be able to write out all my to do lists and ideas.  Carrying a notebook keeps me organized and on top of my game!  Another must have item that I never leave without are my fave sunnies of the moment.  Even in the winter we have some crazy sunny days in Chicago, so I always have a pair on hand.
I keep a small makeup clutch in my bag that hold some of my smaller essentials.  I always have hand cream, lip gloss/lip balm, my fave roller ball perfume etc. A portable charger is a MUST. I've mentioned this charger before, but I never leave the house without this.  It saves my life when my phone is running low on battery and it's super cute! Below are all the essentials that I keep in my bag.  Let me know what your essentials are!
My Bag Essentials