Valentine's Day is just around the corner and I can't think of a better way to celebrate than with a fun and festive cocktail! Whether you've got a big date planned or just a night in with your galentine's, this boozy float is PERFECT for your day of love. A huge plus – It's extremely easy to make. I know I will be having a couple of these myself because calories don't count on special occasions, duh.
Love Float Rosé Cocktail
Ingredients:
– 1 Bottle of your favorite Rosé
– 1 Bottle of sparkling cider
– 1 pint of sorbet (we used mango here but feel free to use whatever flavor your heart desires)
– Fresh raspberries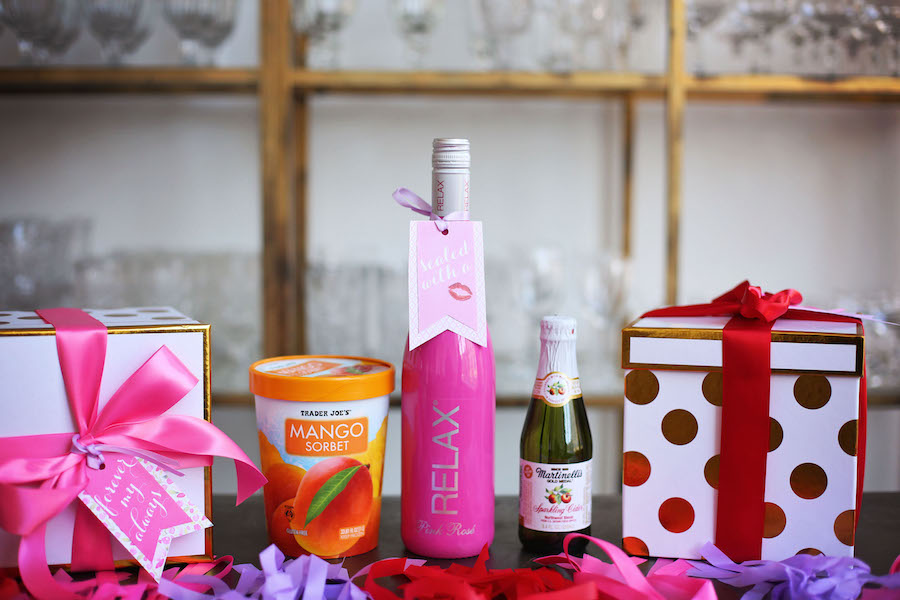 Directions
I love this recipe because it's seriously so easy!
Step 01.
Place one scoop of your favorite sorbet into desired glass (do this step first so that you don't overfill your glass when you pour in the liquid). I used mango sorbet from Trader Joe's because they were out of raspberry!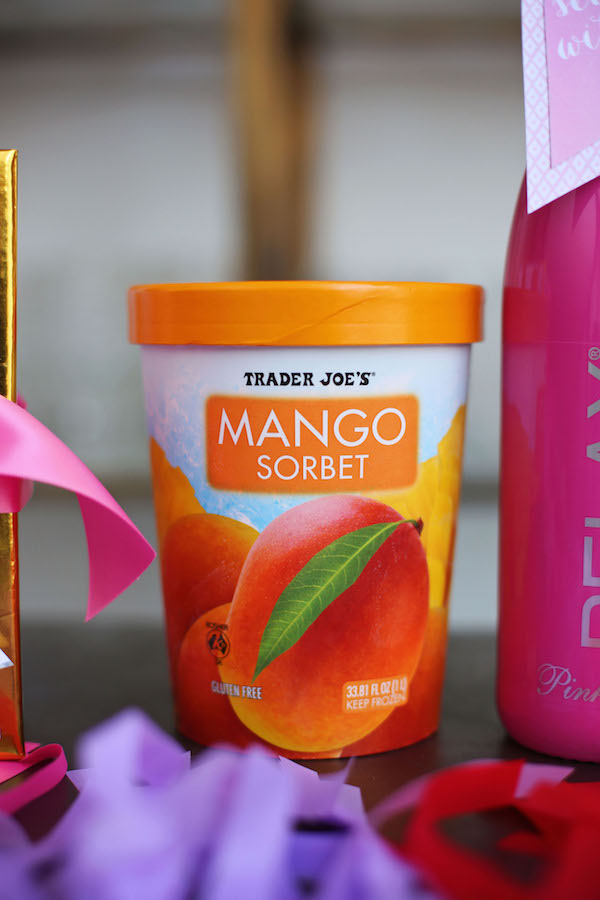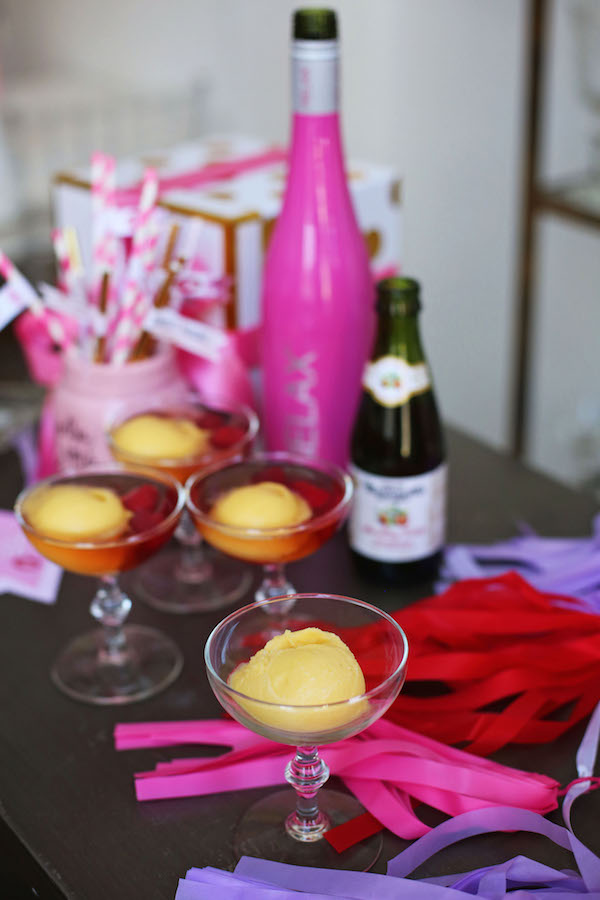 Step 02.
Pour a generous amount of rosé over the sorbet. If you like your drinks on the sweeter side like me, add a splash of sparkling cider! Pro tip: if you leave out the rosé, this little recipe makes for a delicious mocktail! Just forget the booze and add extra sparkling cider! My kids absolutely love it!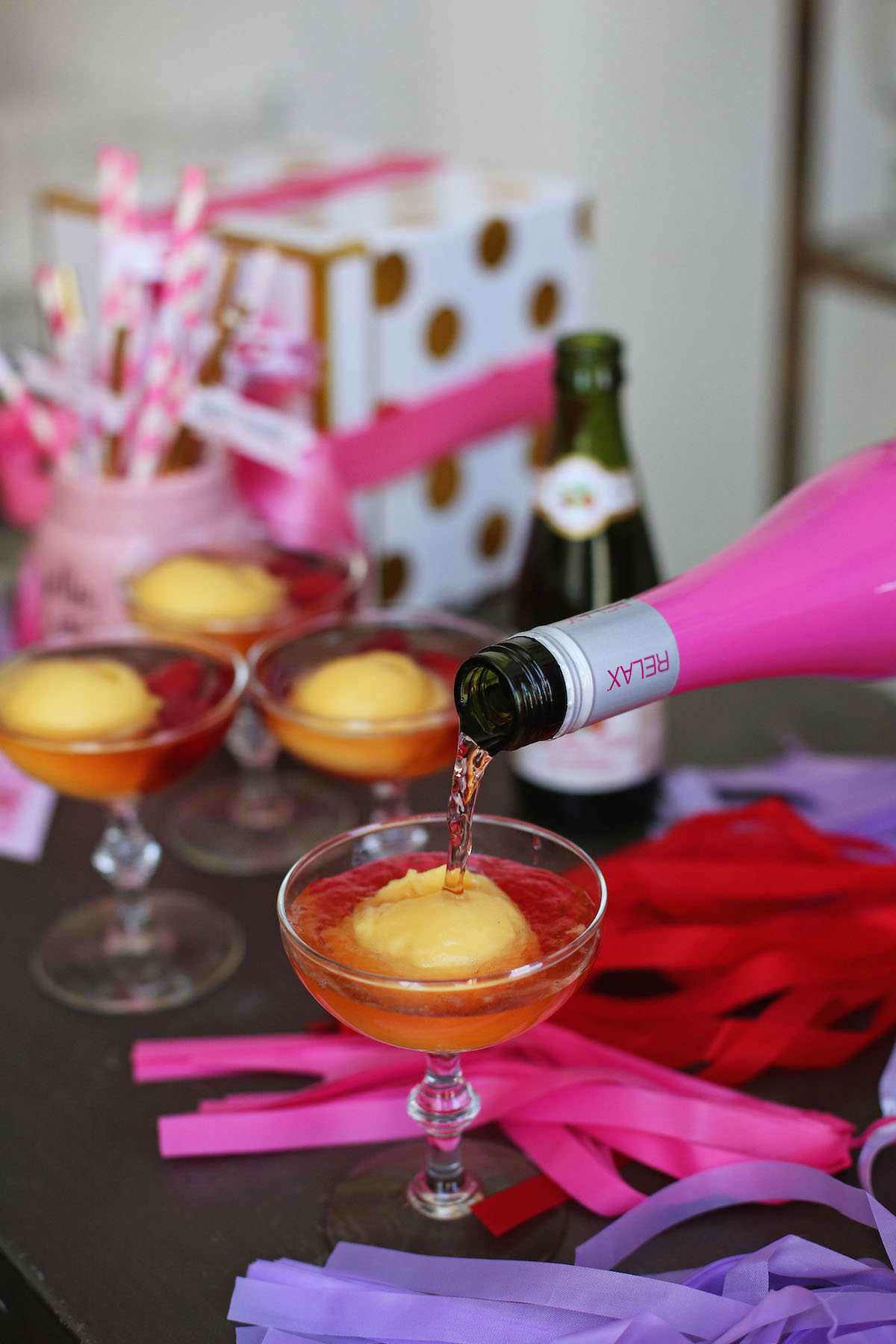 Step 03.
Garnish with a few raspberries and voila!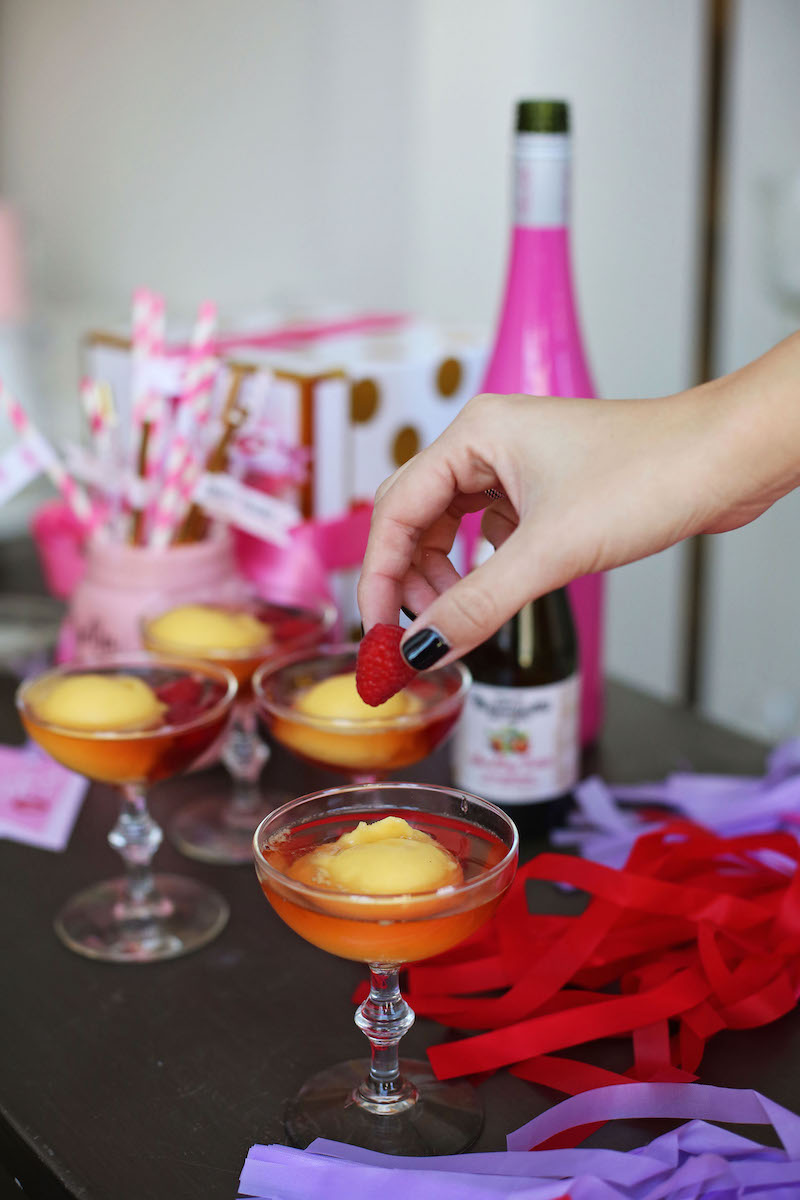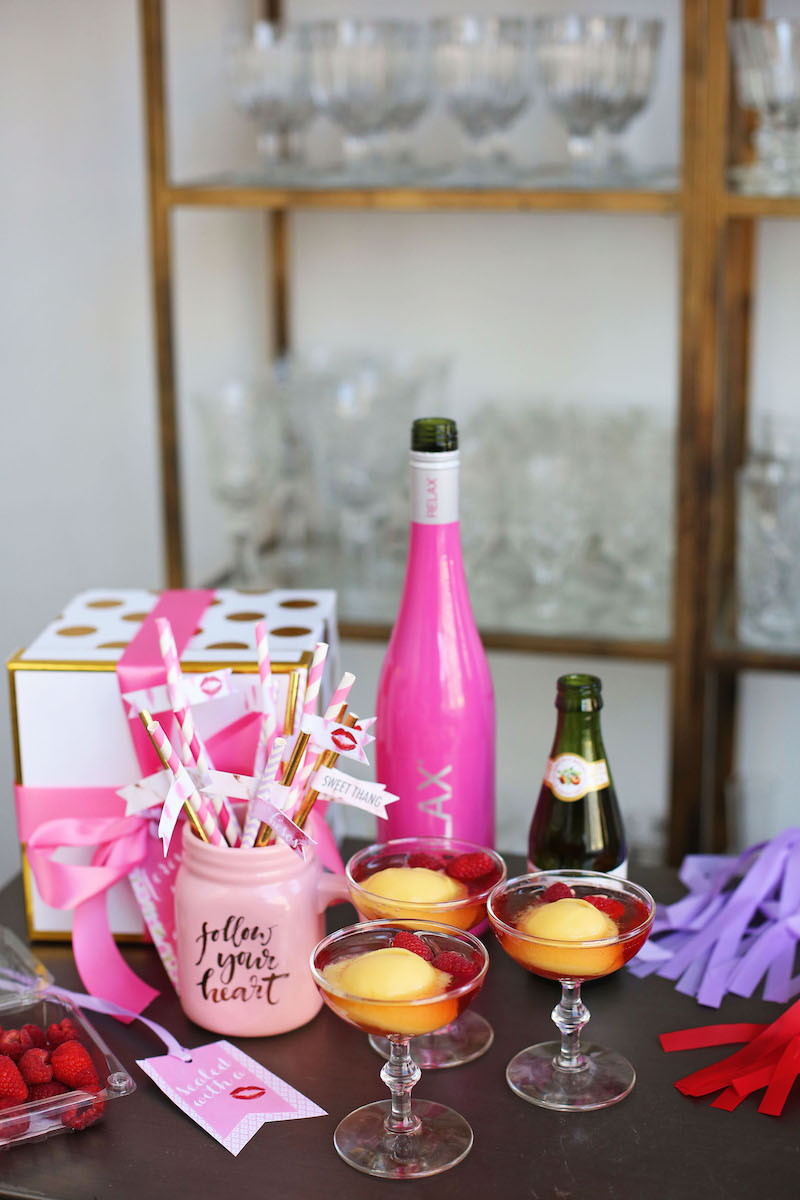 And how stinkin' cute are these Valentine's Day party accents by Debi Lilly from A Perfect Event?! I'm seriously obsessed.
Cheers! x